Low Budget Investment in Bahria Town Karachi – Huge Profits
by UPN
September 6, 2021
0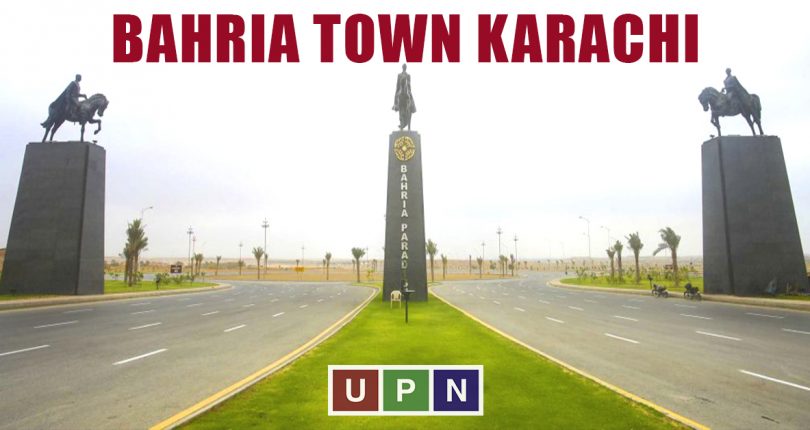 Are you looking for low budget investment in Bahria Town Karachi? Also, want to invest in the best properties that you can purchase confidently? Then, do consider buying in the low-cost 1000 sq yards plots available in Bahria Town. These plots are perfectly located in Precinct 38, one of the beautifully designed precincts of Bahria Sports City. Let's find out the reasons for investment below:

Precinct 38 – Low Budget Investment in Bahria Town Karachi
Your desire for low budget investment with huge returns ends in Precinct 38. This precinct is offering 1000 sq yards affordable price plots. The development work of the plots is going on smoothly. Moreover, Bahria Town is establishing the infrastructure very well. The pace of development is impressive, that's why the prices are also increasing.
Precinct 38 plots of 1000 sq yards are currently available in the price bracket of 1.10 crores to 1.20 crores. This precinct is developing on 100% legal and clear land. Soon, the development work completes, and possession will be available.
Precinct 38 Plots Comparison with Other Plots
This low budget investment option in Bahria Town Karachi is beneficial for so many reasons. First of all, the same size of 1000 sq yards plots in Precinct 36 and Precinct 37 is above 2 crores. On the other hand, 500 sq yards plots prices in Precinct 36 are around 1 crore. Similarly, 250 sq yards plots in Precinct 1 and Precinct 4 will cost you 1.50 crores.
So, undoubtedly, these 1000 sq yards plots in Precinct 38 is the best option to buy something on a low budget.
Buying for Short Term or Long Term?
Well, buying in Precinct 38 is very much beneficial, but it's a long-term investment opportunity. Therefore, we only suggest these plots to clients with a holding power of at least 1 – 2 years. These Precinct 38 plots will surely benefit the investors and end-users, but patience is the key to these returns.
Hopefully, these plots prices within this time period will increase to 1.80 crores to 2 crores. So, this is the right time for investment in Bahria Town Karachi 1000 sq yards plots.
Other Options of Low Budget Investment in Bahria Town Karachi
Bahria Town Karachi is full of options and opportunities. These Precinct 38 plots are highly recommended to those looking for bigger sizes of plots. But if you are searching for low budget apartments, we suggest your investment in:
Dominion Heights – It offers apartments on installments while the price and location of the project are outstanding.
Similarly, if you are looking for villas, we have several good options for you like:
Precinct 27 and Precinct 31 villas are available at the best prices. Moreover, you can also choose Precinct 12 villas available with customized payment plans.
Next, we have many opportunities available in commercial properties in both plots and shops. But recommendations depend on customer's demands.
To get something best for you, please get in touch with us directly!
Contact us for further assistance.
Please contact Universal Property Network  For More Information click here or visit our youtube channel further assistance