New Merge Policy of Bahria Town Karachi for Bahria Sports City & Bahria Paradise
by UPN
April 13, 2019
0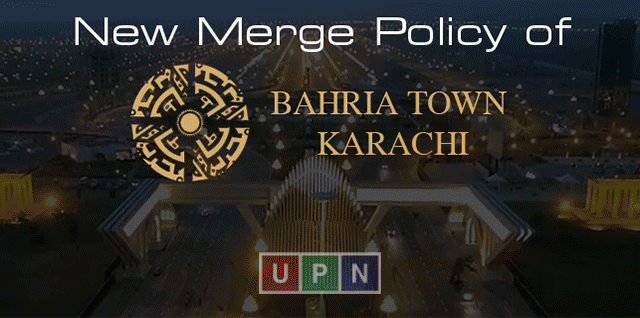 Today, Universal Property Network is sharing with you very good news that Bahria Town Karachi has finally announced its new merger policy 2019 for Bahria Sports City and Bahria Paradise. As we have already aware of the fact that the administration of Bahria Town Karachi was looking into the matter deeply and they will not disappoint its honorable customers in any conditions.
Once again they have proved their care toward their customers by settling the issues of the disputed land of 8104 acres where customers had already invested in the plots. This disputed land majorly comprises of Bahria Sports City and Bahria Paradise Karachi i.e. Precinct 40 and 41 respectively.
Administration of BTK Presented a Plan
The administration of Bahria Town Karachi has planned to accommodate investors of the disputed land of Bahria Sports City and Bahria Paradise with its new merger policy 2019. This policy is all and that is all about to provide relief to the Affectees of these two sub-projects.
Merge Policy Details
Although this merger policy is not new in Bahria Town as it has been done before.  The concept of this merger policy is quite clear and satisfying. According to this policy, if a person owns two files in Bahria Sports City or Bahria Paradise, and the buyer has paid 25 lacs for each file, he can simply merge its one file into another.  Here the merged file will be canceled and the remaining file will have 50 lacs in his account statement.
As it is the responsibility of Bahria Town Karachi to adjust all the affected members, and Supreme Court of Pakistan has already instructed Bahria Town to accommodate the concerned buyers whose investment is infected in all this legal procedure, so this merger policy will help reduce the number of files, and at the same time will reduce the burden on Bahria Town.
Bahria Town Karachi Committed to Fulfill Its Promises
Bahria Town Karachi is one of the best and largest housing projects of the country that is always committed to fulfill its promises to customers and have a very impressive track record in this manner. Bahria Town Karachi has a brand identity and reliability in the real estate market that guarantees the assurance to all concerned investors that the management of Bahria Town Karachi will compensate them properly.
For more details of this New Merge Policy of Bahria Town Karachi, you can contact Universal Property Network for best consultancy services.