People Love Bahria Town Karachi but So Many Are Upset With Recent Bahria Policies
by UPN
January 28, 2020
0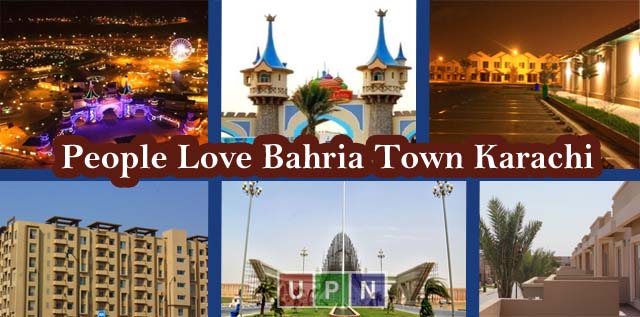 Bahria Town Karachi is a mega project of the top developers of Bahria Town Private Limited. It is a first-class housing society that is designed and developed impressively. The society is simply a delicate description of modern architecture and offering international standards of living opportunities in it.
It is a state of the art mega housing community with a number of modern developments. Bahria Town is not just attractive for its impressive developments but it is the right place to buy reasonable properties.
Properties For Sale in Bahria Town Karachi
Yes, the society Bahria Town Karachi comprises 3 Sub-Projects and many Precincts in it. All these are brilliantly planned to offer the best residential and commercial properties. Here in Bahria Town Karachi, you will find the number of residential properties such as plots, apartments, and villas. Moreover, there are numerous options to check while investing in commercial properties.
Overall, Bahria Town Karachi is a very well-planned project which has the potential to cater to the needs of every investor.
People Love Bahria Town But Why?
Bahria Town Private Limited is not just a well-known name for its real estate developments but is known for its work for the people. The developers are loved by the general public not only for introducing high-standards of living in their projects but also for their work for those who don't have any connection with them.
Bahria Town has many times won the hearts with its great work for "Earthquake Affectees." They are known for their work for "Flood Affectees."For Jail Welfare, for providing a meal without cost means "Bahria Dastarkhwan" and for Offering Iftar/Dinner at Adyala Jail.
Bahria Town took another milestone initiative by establishing a shelter house, named Gosha-e-Sakoon. It is a shelter home for senior citizens and orphan children. Bahria Town is also the pioneer of combined marriages, where hundreds of deserving couples tie the knot in a very respectable manner and become an active part of our society.
In addition, Bahria Town has always shown great care for its employees. The company regularly sends its employees for their performance of Hajj & Umrah obligations. Around 1300 employees of Bahria Town have already performed the sacred ritual of Hajj & Umrah so far.
In simple, Bahria Town is confidently contributing in different sectors of Pakistan. The company is no doubt, proudly fulfills its social responsibilities and is a major asset of our country.
Recent Bahria Policies & Upset Members/Investors
Bahria administration has recently announced some new policies in its mega project Bahria Town Karachi. These policies include:
Deadline and Penalty of 1 Lac for Late Possession
The imposition of 35% Additional Development Charges on Old Bookings
But many people are not happy with these recent Bahria Policies. These new policies of Bahria Town have caused an uproar on social media. The majority of Bahria Town members have rejected these policies and consider it a "Forceful Demand of Possession" and "immoral Demand of Additional Charges."
According to some recent updates, many people are also filing complaints against Bahria Town on Prime Minister's Complaint Cell, as well as Supreme Court Karachi Registry.
The concerns of upset applicants are:
Bahria Town lies at a long distance from the main city and it is not such populated, as well as there are scant facilities for education, health, business, and transportation, therefore they cannot be forced to build their houses until society gets much populated.
But here we suggest all these members apply for possession of their plots/villas/apartments before the given deadline in order to avoid any untoward consequences.
Another major concern of upset members of Bahria Town Karachi is the imposition of additional development charges on old bookings.
People are raising concerns as these charges cannot be applied to those blocks which have already been developed. The development work in many blocks is completed so far, so there is no justification to demand additional development charges.
As we all know that Bahria Town always cares for its members and investors, so this time, we are also hoping for the best from the best developers!
We expect that things will slowly but eventually resolve in the right way.
Check out our site for more detail. Latest News
Stay updated with Universal Property Network!