Why to Invest in Ali Block Bahria Town Karachi? New Deal In Ali Block Bahria Town Karachi
by UPN
November 9, 2017
0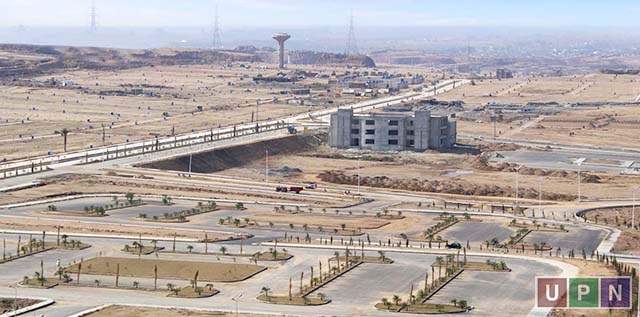 Bahria Town Karachi is filled with exceptional investment opportunities for investors. One such high yielding and short-term option is available within Ali Block Bahria Town Karachi. This option is equally advantageous for constructors and builders willing to benefit from the huge potential of Bahria Karachi. Closeness of Ali Block (Precinct 12 of Bahria Karachi) to Bahria Homes of Precinct 11 makes this deal even more profitable for investors, builders and constructors.
Location of Ali Block Bahria Karachi
Ali Block is a fully developed project located in the heart of Bahria Town Karachi. Consisting of 125 Sq. Yard residential plots, Ali Block has an easy approach to many landmarks of Bahria Karachi like Grand Jamia Mosque, Dancing Fountain and Eiffel Tower. Main entrance to Bahria Paradise is also located nearby. On one side of Ali Block, 27 Hole PGA standard golf course is located whereas on the other side of Ali Block, 400 feet wide Jinnah Avenue is situated.
Plot Prices in Ali Block
As mentioned earlier, Ali Block is a fully developed block and possession will be provided as soon as you pay the booking price in addition to own demanded for the plot. Currently, the total price of a 125 Sq. Yard plot in Ali Block ranges between Rs. 4,000,000 to Rs. 4,500,000 depending on the location of the plot.
Comparison of Ali Block with Bahria Homes
Right across the road from Ali Block, Bahria Homes are located in Precinct 11 of Bahria Town Karachi. These beautiful bungalows are available in 125 Sq. yard and 200 Sq. Yard category. 125 Sq. Yard Bahria Homes are particularly in high demand with a total price tag ranging between Rs. 9,500,000 and Rs. 10,000,000. The exceptionally high price of Bahria Homes make 125 Sq. Yard Plots of Ali Block an investment worthy opportunity.
According to a survey report, cost of A+ standard construction on a 125 Sq. yard plot in Bahria Town Karachi ranges between Rs. 3,000,000 to Rs. 3,500,000. It means an investor, constructor or builder can buy a 125 Sq. Yard plot in Ali Block and build a luxurious home on it within a total budget of Rs. 7,500,000 to Rs. 8,000,000. The constructed bungalows will stand next to Rs. 10,000,000 worth Bahria Homes, hence ensuring a hefty profit in return for investors.
There are many profitable options in Bahria Town Karachi when it comes to 125 Sq. Yard plot category, but for a short-term investment with guaranteed returns, there can hardly be any better choice than a constructed bungalow in Ali Block of Bahria Karachi. If you are looking to take up early accommodation in Bahria Karachi without getting into the hassle of construction, there are several options available of constructed Villas.
So if you are interested in the amazing short-term investment opportunity, contact Universal Property Network. We are authentic and registered dealers of Bahria Town (Pvt.) Ltd.