Precinct 23 – Location, Plots, Prices, Development, and Investment
by UPN
January 3, 2020
0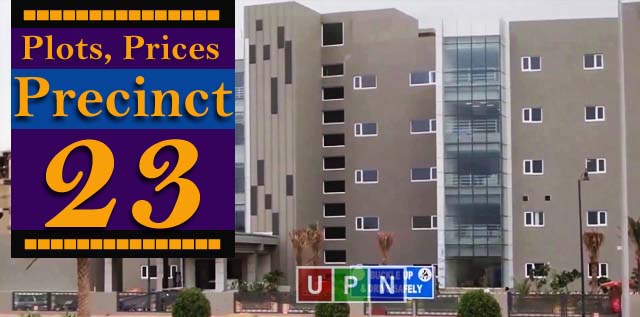 Bahria Town Karachi is a master plan housing community where you will find numerous properties for sale at different prices. Comprising of many precincts, there are many areas in Bahria Town that are known hot-favorite to invest in.Among all the other best areas with the plot for sale in Bahria Town Karachi, Precinct 23 holds a significant position. It is featuring reasonable plots of 125 sq. yards that are on-ground and fully developed.
Moreover, Precinct 23 is located ideally, which also increases its value.
However, from the last few months, there are some rumors in the market that buying a property in Precinct 23 is not profitable. Many of the queries we received reads that this precinct loses value due to boundary wall.
So, we are here to clear all these misconceptions and rumors that Precinct 23, especially after the verdict of Supreme Court, is an ideal place to buy a property.
Let's discuss some attractive features of Precinct 23 like its location, prices, development status and more!
Development Updates of Precinct 23
Precinct 23 is completed developed. All the work on electricity, sewerage, gas, green beds and road infrastructure are completed so far. The construction of different nearby projects can be seen on the site. Moreover, the work on the plots near the boundary wall is also moving at the fastest pace.
Latest Prices of Plots in Precinct 23
Precinct 23 offers the residential plots of 125sq. yards plots. All these plots were launched four years ago at the launching price of 17.25 lacs. That time, these plots were offered on the easy installments of 4 years that are already completed so far. But the most interesting feature is that now these plots are still available on the launching prices.
The total price of 125 sq. yards residential plot in Precinct 23 is 16 lacs to 17 lacs. Buying 125 sq. yards ideally located plots especially, near the Main Boulevard in this price range is definitely a big opportunity for investors.
Investment Potential
We suggest you buying in Precinct 23 as the plots are reasonable and located ideally. Precinct 23 is located in the proximity of many other attractions especially it lays close to Golf City. Moreover, Ary Residencia also lies near to this precinct where the development work is already started.                                                           
Further, those looking to construct their dream homes in Bahria Town Karachi in the coming future or planning to earn huge in the next few years can confidently buy property in Precinct 23. This is the right precinct to earn the best and huge with a smart investment.
For best consultancy services contact Universal Property Network