Orchard Mall Bahria Town Lahore – Book Your Shop in kidz arena orchard mall for 8 Lacs Only
by UPN
July 4, 2021
0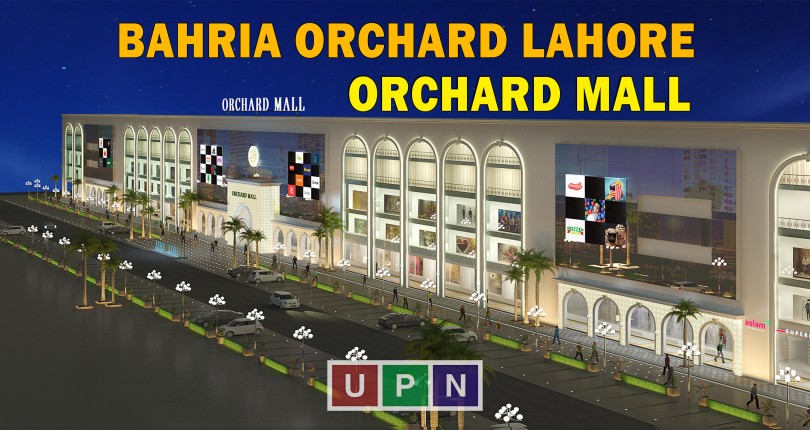 Orchard Mall Lahore provides you an opportunity to invest less and earn huge with smart and secure investment! How? By offering the shops for sale at the best prices along with an easy installments plan.
Located at the ideal location, Orchard Mall is one of the mega-developments in Bahria Orchard Phase 4. Having a prime location at the entrance and easy access from Main Raiwind Road, it's a high-rise building project covering a large area. It's a project featuring a basement + ground + four floors. All of its floors are thoughtfully planned to present it perfectly. Equally suitable for investment, business, and rental gains, Orchard Mall Lahore is full of opportunities for buyers and investors. The prices for shops are reasonable even the booking starts with 8 lacs only. However, before moving to the details of properties and their prices, let us discuss its current development status first!

Kidz Arena Orchard Mall Lahore – Current Development Status
Launched a couple of years ago, it's an impressively developing project in Bahria Orchard Phase 4. Orchard Mall Lahore is developing at a good and satisfactory pace. The development work in the 1st wing is going on while the work is also started in the 2nd wing. Moreover, the basement, ground, and first-floor construction in the first wing are near completion. Hopefully, the possession of these ready properties will be available by the end of 2021.
Orchard Mall Lahore – Available Properties and Payment Plans
The properties for sale in Orchard Mall Lahore are shops on the ground, first and second floors. These shops come in several sizes at different prices. Orchard Mall's third floor is featuring the first IT Market on Raiwind Road. It is also offering shops but completely dedicated to information technology. Furthermore, the fourth floor is offering hotel apartments for sale. Also, the basement of this project is planned with Aslam Super Market.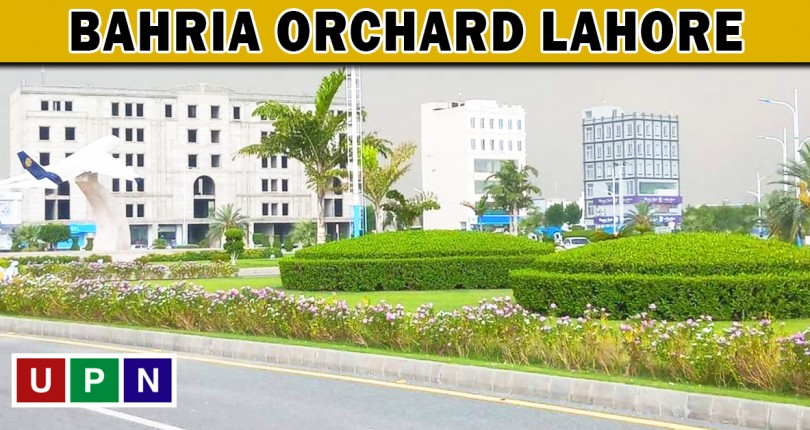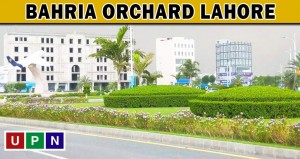 One of the most attractive features and reasons to invest in Orchard Mall Lahore is ready properties in easy installments. Yes, the shops for sale in its first portion are available with a 1-year payment plan. On the other hand, shops in the second wing are available with 2 years payment plan. However, the possession of these properties will be available before the completion of the payment plan.
Learn More: Floor Wise Investment in Orchard Mall Bahria Orchard Phase 4
Additionally, some of the shops for sale in Orchard Mall Lahore are also available with a 2 – 3 years flexible payment plan. Booking of the shops starts 30% down payment. The detailed payment plan for Orchard Mall affordable shops is:

This IT Market is planned to be developed on the third floor of Orchard Mall Lahore. There is a limited number of shops completely reserved/offered for businesses related to information technology.
IT Market Orchard Mall Lahore features the best shops where the sizes and prices are different. You can buy a standard shop, corner shops, and corner + front-facing shops. Available with the easy installment plan of 3 years, IT Market shops are affordable and profitable to choose from.
The starting prices of shops in IT Market Bahria Orchard Phase 4 are between 15 lacs and 16 lacs. Booking can be made with a down payment of only a few percent. The remaining will be payable in equal installments. However, there is also something more beneficial for you.
Investment in Orchard Mall Bahria Orchard Phase 4
Buying in Orchard Mall properties for sale comes with bundles of benefits. Anyone can confidently buy a shop or a hotel apartment as per his requirement and budget. However, if your investment purpose is to generate rental income, then there are more opportunities available for you.
Invest in Orchard Mall's basement and start earning 6% rental income by paying the full payment. Similarly, you can start earning goods even from the next month by investing in hotel apartments for sale. The guaranteed rental income for the hotel apartments of Orchard Mall is 8% per annum.
Don't miss out on this opportunity and book your shop in Orchard Mall with an 8 lacs down payment only!
Contact us for further assistance.
Please contact Universal Property Network  For More Information click here or visit our youtube channel further assistance