Kidz Galleria – New Deal in Jasmine Grand Mall Bahria Town Lahore
by UPN
June 23, 2021
0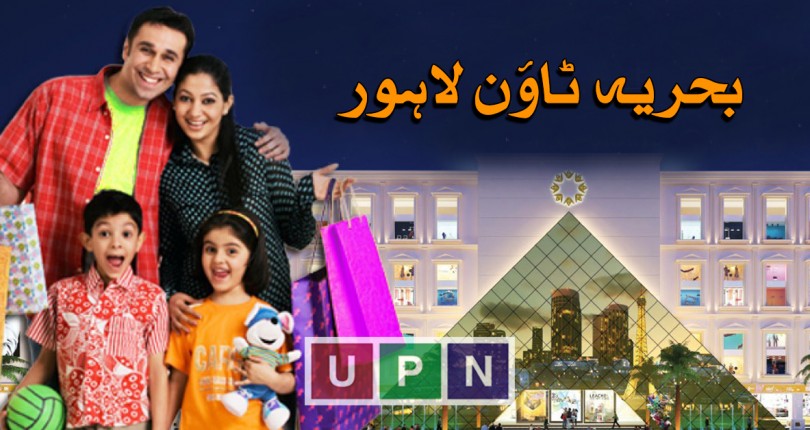 Kidz Galleria Jasmine Grand Mall – Guaranteed Rental Income Opportunities
Kidz Galleria is a new deal, a new project launch in Jasmine Grand Mall Bahria Town Lahore. It's a unique project, even the first of its kind development where all the shops are reserve for kids-related stuff. Kidz Galleria Jasmine Grand Mall is planned for kids' clothing, toys, accessories, shoes, kids' gift shops, and other kids' requirements. Kidz Galleria is undoubted a one-stop solution to all the kid's shopping needs.

Also, this project is attractive not only for residents and
visitors of Bahria Town
Lahore but also for investors. Providing you life-changing
investment opportunities
by offering shops in installments, this latest project in Jasmine Grand Mall is amazing. Further details are:
Kidz Galleria – Jasmine Grand Mall Lahore
It's the most recent and probably the last project launched in Jasmine Grand Mall as all its floors are reserve. Kidz Galleria is located on the 3rd floor of Jasmine Grand Mall developing opposite Eiffel Tower Sector E. The prime location of Jasmine Grand in the new commercial hub of Bahria Town is making it perfect for real estate investment and business. Kidz Gallery is offering several sizes of shops starting from 120 sq ft, 150 sq ft. and so on.
Kidz Galleria – Prices and Payment Plan
The prices of shops in Kidz Galleria are reasonable, starting from 24.50 lacs, 32.50 lacs, and 34.50 lacs. Prices are different as per the location and sizes of the shops. However, all these shops for sale in Kidz Galleria are available in easy installments. Moreover, booking starts with a 25% down payment, while the rest will be payable in 36 monthly installments. 25% of the total will be payable at the time of possession.
Project Plan of Jasmine Grand Mall Lahore
Jasmine Grand Mall is a mega-development in Bahria Town Lahore comprising basement + 6 floors. The complete project plan details of this grand mall are:
Basement
The basement is the plan with Aslam Super Market. The developers themselves will operate it. Possession of the properties will not be handover to investors. However, it's a good opportunity for rental gains.
Ground Floor
Shops on the ground floor are available for brand outlets. However, almost all the shops are sold.
First Floor
This floor is also featuring shops for brands, but a limited number of shops are available.
Second Floor
The second floor of Jasmine Galleria is developing with Wedding Galleria Lahore. It's a project where you will find all the shopping material related to weddings and events. Shops for sale on the second floor are available but limited in numbers.
Complete Details: Wedding Galleria Bahria Town Lahore
Third Floor
The latest deal of Kidz Galleria is launch on the third floor of Jasmine Grand Mall.  These are several sizes of shops, good to run your shops related to kid's stuff and accessories.
Fourth and Fifth Floors
The shops for sale on the fourth and fifth floors of Jasmine Grand Mall are available for IT-related businesses. In addition, these floors are featuring the first of its kind IT Hub in Bahria Town Lahore.
Learn More: IT Hub Bahria Town Lahore
Sixth Floor
This floor is designed with a food court as well as kids' playing area. It is not for sale as Q-Links Developers will operate this floor.
Investment in Kidz Galleria Jasmine Grand Mall
The shops for sale in Kidz Galleria are providing you a golden chance to maximize your investments. Also, you can buy these shops to increase your income by:
Running a successful business.
Investing in installments and resale once possession available
Earning guaranteed rental income from the developers
Also, you can earn well by giving your shops on rent
Shops for sale in Kidz Galleria are available in several categories. Booking is open, but you will be served on a first-come-first-serve basis.
Facilities and Amenities available at Jasmine Grand Mall
What else can you desire! With all the following mentioned Facilities & Amenities it is next to impossible to find something to satisfy you further:
State of the Art Security Systems with 24/7 CCTV Surveillance. Mall Security actively on duty and constantly patrolling guards with state of the art security devices. Ensuring safety of shoppers as well as the shop owners.
Family friendly with activities for all age groups from toddlers all the way till the aged.
Kidz arcade and Children Play Activities on the 3rd floor (Kidz Galleria) as well as the 6th
Grand Entrance with a Royal Look attracting more shoppers to visit leading to higher number of sales.
Uninterrupted power supply with a constant power supply with back-up generators.
Spacious Parking Lots for ease of customers to easily find parking spots within the complex near the entrances.
So, please hurry up and contact UPN, as we are the authorized dealers of Q-Links Developers.
Please contact Universal Property Network  For More Information click here or visit our youtube channel further assistance
FAQ
What makes Jasmine Grand Mall a good investment?

Jasmine Grand Mall brings investors a unique buying opportunity. Regardless of purpose, whether it's to run your own business or to rent it out, Jasmine Grand Mall features multiple stories of world class high-end construction for you to invest and profit from.
Does the Jasmine Grand Mall provide a family oriented attractive ambience?

With a variety of different shops on each floor, Jasmine Grand Mall features multiple categories of shops for all age groups. From window shoppers to specified buyers, a place serving to be a one stop solution for all. A food court and a Kidz Arena on the 6th floor is the perfect place for a family to relax after a day of shopping.
Is Jasmine Grand Mall an attraction for Kidz?

YES! Jasmine Grand Mall has an entire floor dedicated to Kidz. With shops only selling children products on it's unique 3rd Floor, "Kidz Galleria", it proves to be a child's dream come true! Jasmine Grand Mall also has a play area on the 6th floor.
Are there any Installment Plans for purchasing shop spaces?

Shop spaces are available in the "Kidz Galleria" (3rd floor) of the Jasmine Grand Mall starting from a 30% down-payment and the rest spread over easy installations of a 36-month period. Booking starts from Rs.2,450,000/- on the "Kidz Galleria" floor.
Environment and Shopper Crowd at Jasmine Grand Mall.

With state of the art security systems and strict policy against chaos or any type of nuisance, it is rest assured that Jasmine Grand Mall shall be welcoming only to a decent crowd. No nuisance or chaos shall be tolerated and strict action to be taken against violators of mall rules and guidelines, hence proving to be a safe and friendly environment for its respected visitors.
What are the shop sizes available in the Jasmine Grand Mall?

Shops in the "Kidz Galleria" are available between 180sq. ft. and 400 sq. ft.
UPN
Average rating:
2 reviews
Jul 12, 2021
It's very rare to find someone today you can trust without question. universal property network is one of those special people.
Jul 12, 2021
Very prompt and professional from day one and consistently supported my needs. Highly recommend to anyone looking in the Charleston market and beyond.